An invitation to activists, civil society representatives, disadvantaged groups, artists and fresh minds: It is time to step into the world of podcasts!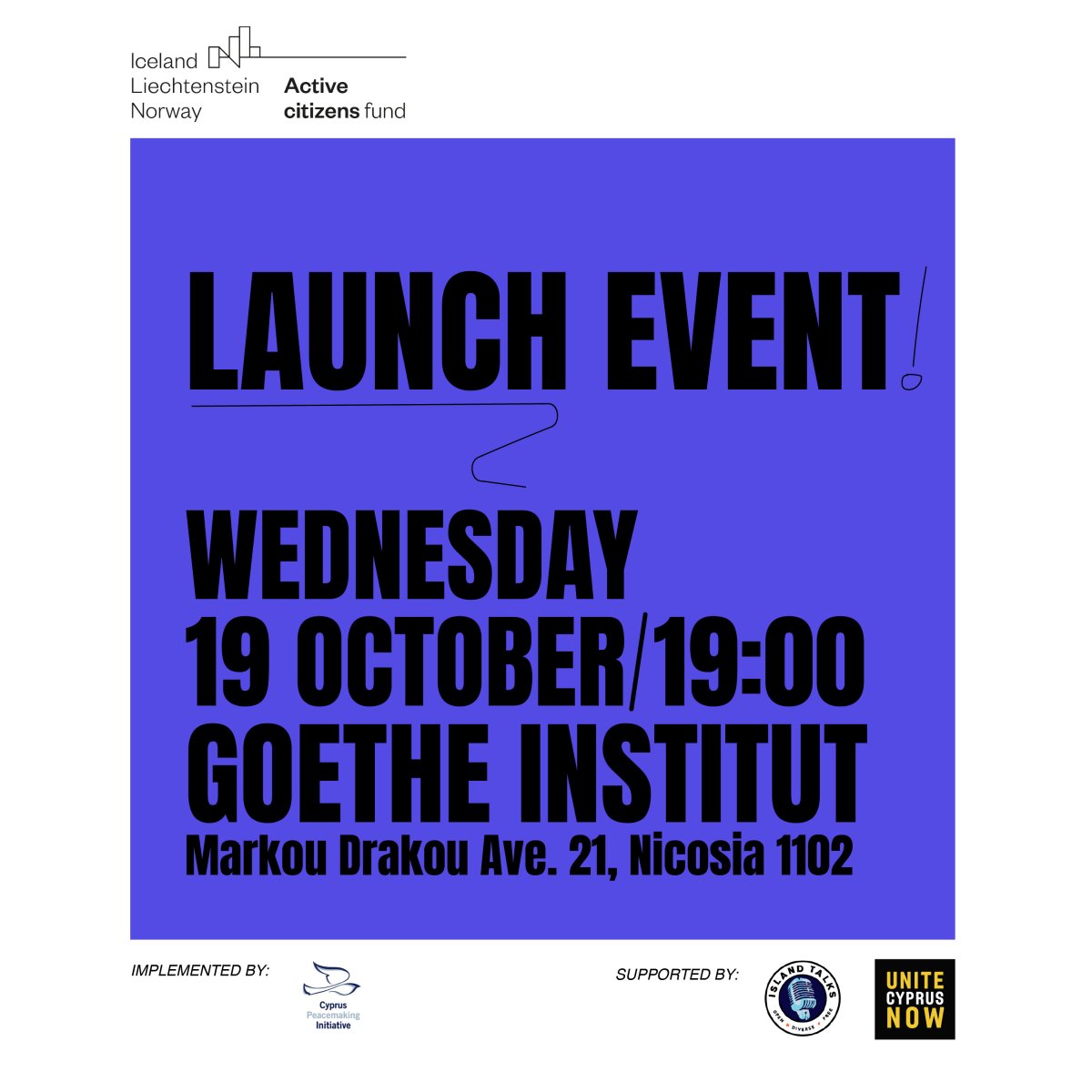 In cooperation with Island Talks and Unite Cyprus Now, Cyprus Peacemaking Initiative is inviting you to the launch of the brand new project: Podcasting for Diversity, Inclusion and Peacemaking - PODIP.
According to industry statistics around 400 million people listen to podcasts globally. As of June 2022, there are over 2.4 million podcasts that have produced 66 million episodes. With this project we are offering you to step into the world of podcasts and start producing your own podcast shows.

Eventually, selected podcasts will be featured in Island Talks, the first trilingual podcast station of Cyprus. Priority will be given to excluded and disadvantaged groups, civil society, activists and all who want to make a positive change in Cyprus.
Join us at Goethe Institute to find out more!
Event link: https://www.facebook.com/events/1278661196291729
The launch will be followed by a cocktail.
The PODIP project benefits from a grant under the Active Citizens Fund Cyprus programme, funded by Iceland, Liechtenstein and Norway, through the EEA and Norway Grants 2014-2021.
#UniteCyprusNow